John-Mike Reed aka Dr. Bleep has been designing and manufacturing synthesizers in Austin, TX since 2006
His first product, the Thingamagoop was designed with the help of Goopymart who had the brilliant idea of putting a face on Dr. Bleep's weird noise boxes.
Since then John-Mike has designed and produced all kinds of noise and light gizmos, collaborated with fantastic musicians, and taught workshops on DIY electronic art and more.
Mailing List
Twitter · Instagram · Facebook
YouTube · SoundCloud · GitHub
Contact drbleep@bleeplabs.com for info on wholesale orders, custom work, or any questions you might have.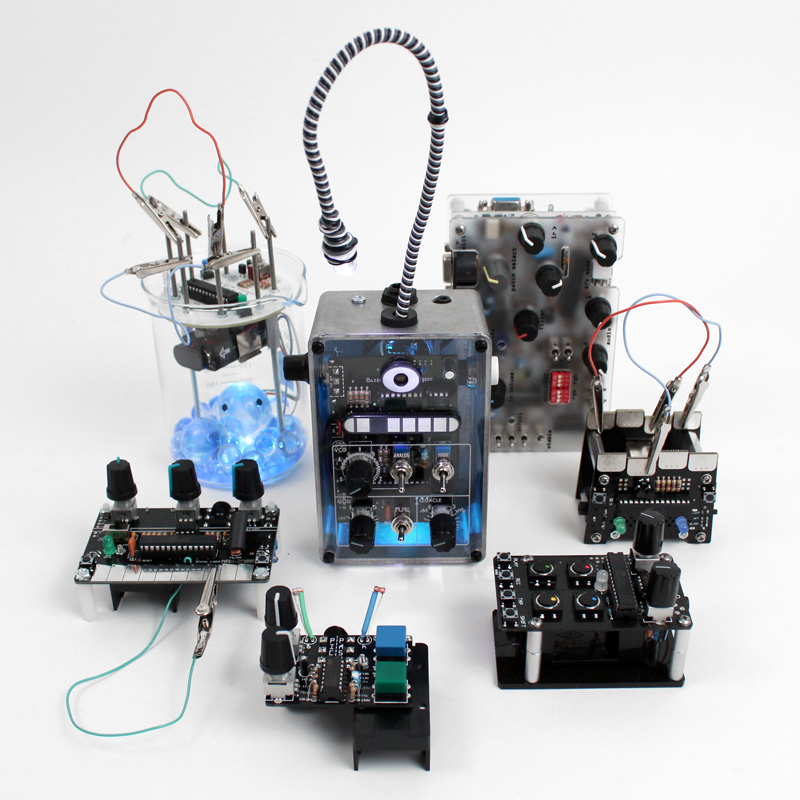 Family  portrait, late 2012
Selected CV & Bleep Labs timeline