Bleep Labs designs and manufactures analog and digital light and sound
Who wants a Bleep Drum? Now with a click track and improved code. Half of sales go to the Central Texas Food Bank. $50 + $10 priority shipping. Only 10 units are available here.
For the past 6 years I've had a dozen of these sitting in a box due to a small PCB error I didn't discover until after we built them. I've been getting a lot of emails about my old stuff lately so I thought it was time to fix these up, improve the code, and get them making noise for a good purpose.
I'll be posting info on how to modify any Bleep Drum to accept trigger signals next week.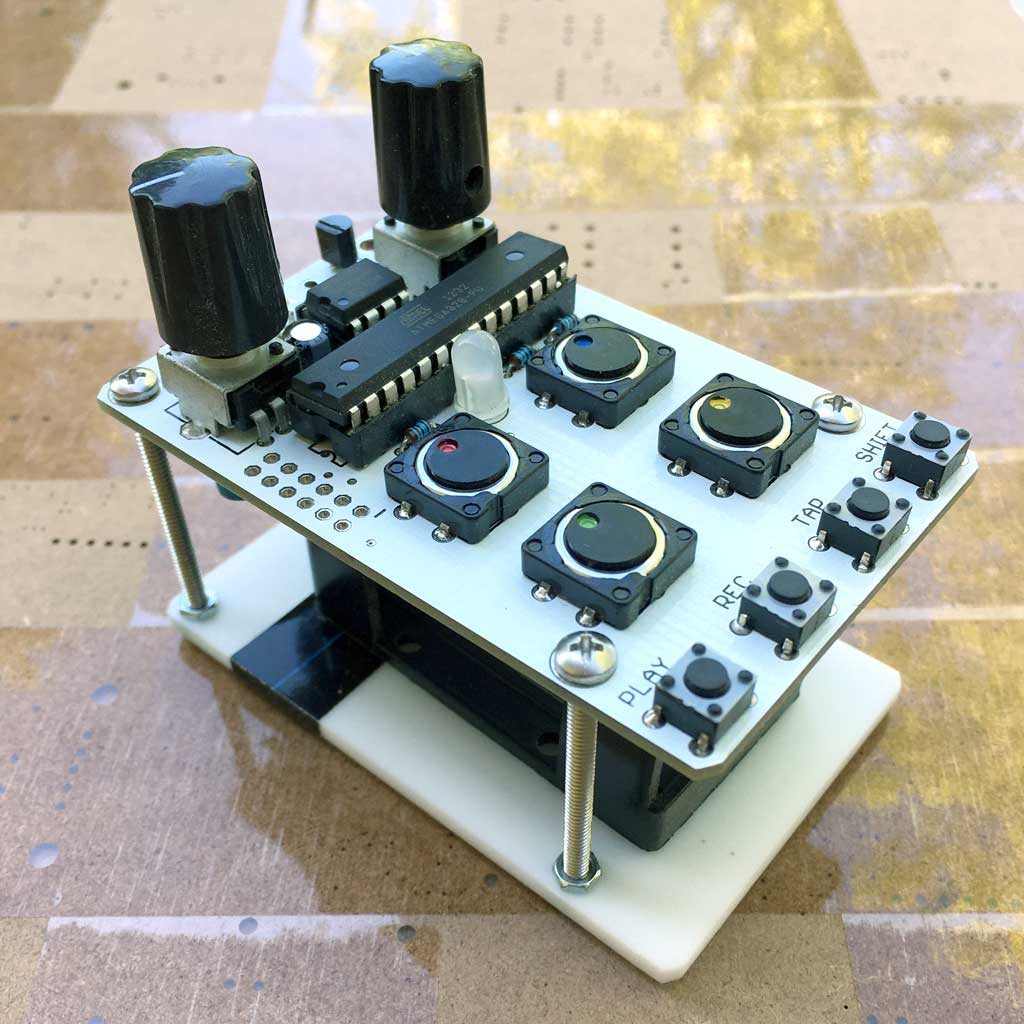 The Rad-Fi Delay 1.5 is a simple update on the original rad-fi effect you can build with off the shelf parts.
Find all the info to make your own here.