The HSS3i can be ordered three ways, all of which can be bought as a kit or a fully built device.
KITS contain all the parts you need and must be soldered and assembled. You can see the instructions here.
BUILT Hss3is are completely ready to go out of the box.
Basic
– Makes all of the incredible noises you could want but without the video.
– Still has audio, IR, and CV trigger inputs.
– Intermediate level kit.
+ Video
– VGA converter device allows the HSS3i to blow your mind's eyes as well as ears.
– Thick aluminum mounting place with rubber feet.
– Intermediate level kit.
+ Bends & MIDI
– Includes everything from + Video
– Everything you could want in a A/V noise machine.
– MIDI in allows control of HSS3i variables.
– Bending switches and video filters produce even crazier visuals.
– Advanced level kit. Should not be attempted by beginners as the circuit bending involves soldering very small wires onto very parts that can easily be destroyed.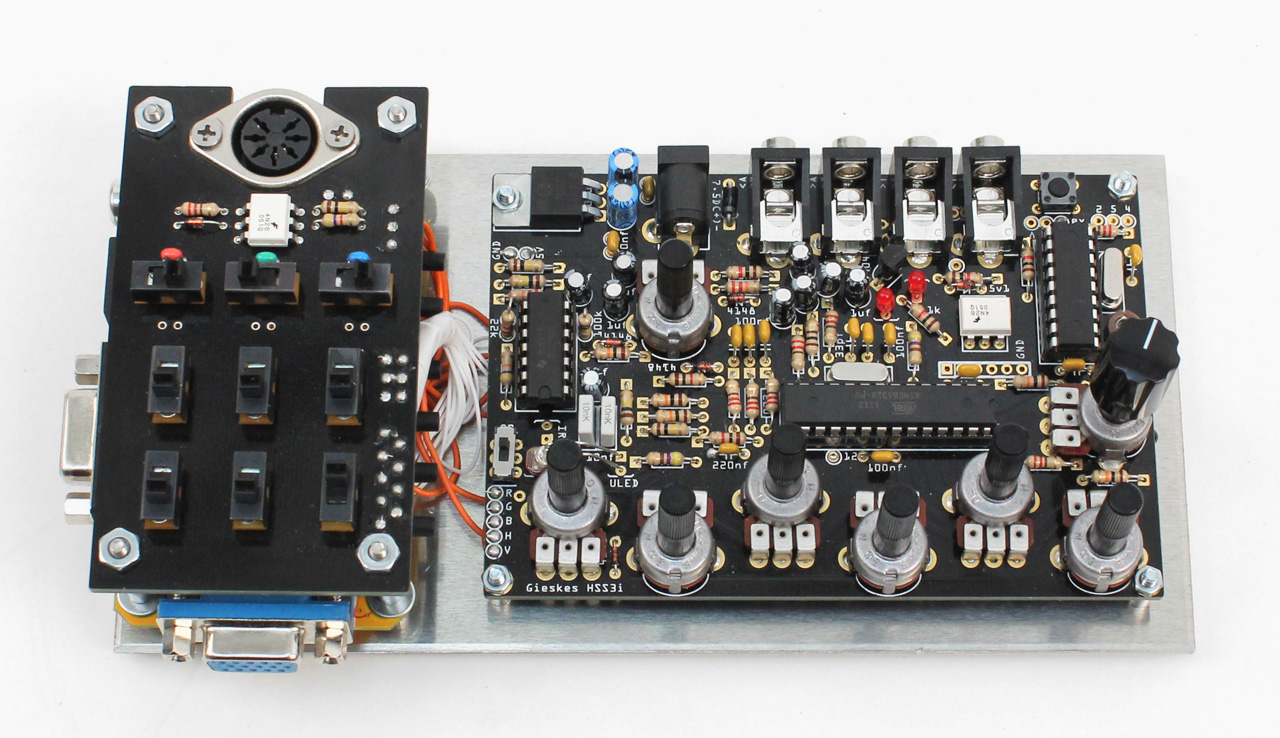 Product page | Build instructions | User guide | Code | Board layout